Examples of plaster medallions, moldings and other ceiling ornaments from informal homes to luxurious estates and townhouses. Grandeur is added to historic homes and public buildings decorated with vaults, domes, coffered ceilings and the occasional painted fresco.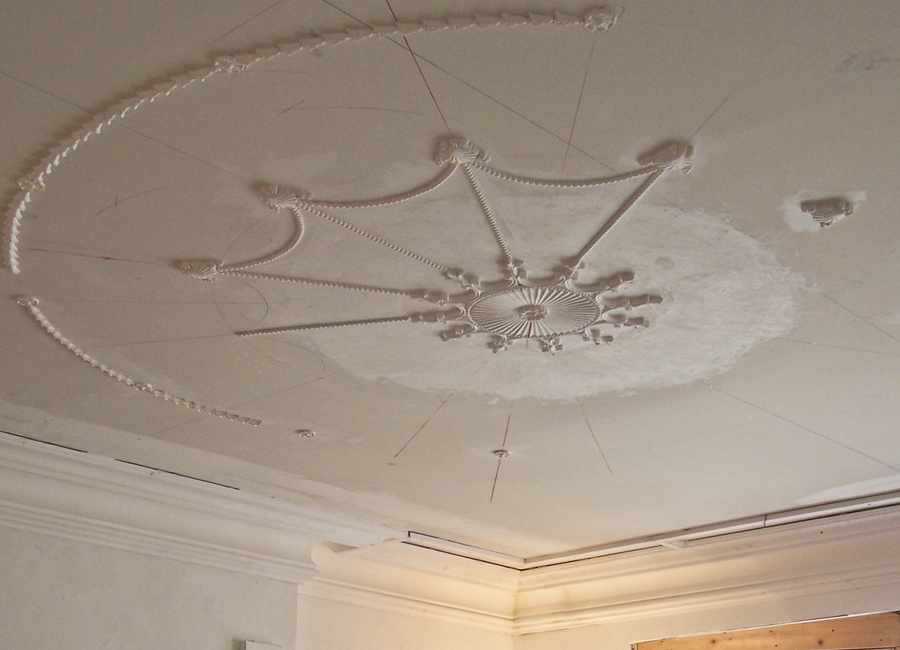 Ceiling Medallions
The best decorative moldings for ceilings and walls are made of plaster using original cast iron molds passed down for generations. Pictured is the plaster work of
Hyde Park Mouldings
, one of a few companies that still knows how to produce the highest quality ornaments. All the plaster parts were fabricated offsite and carefully delivered in numbered packages for assembly in specific rooms of the townhouse. The crown moulding was applied to the wall using a batter board cut with the profile of the molding and scraped around the perimeter of the room.
Decoration for ceilings
Prefabricated ceiling medallions made of composite materials are easily transported and take any finish. Hundreds of reproduction styles are available at building suppliers and online stores. The the detail of the original carving and the number of impressions pulled from the mold are the most important factors in the quality of the final product.